(Centre of Dental Implant Excellence)
Benefits of Dental Implants:
Dr. Tabrez Lakha is a best Implantologist in Mumbai, After completing his Masters in Prosthodontics and Implantology he received advanced training in implantology from the University of Zürich in Switzerland. In 2018, he was awarded the prestigious International Team for Implantology Scholarship at the University of Zurich.
He has authored more than 30 International Publications. His clinical and research work has been published in journals of USA, Europe & Asia. He is also a mentor and director of International Team for Implantology study club in Mumbai. He has delivered multiple international lectures in Europe & Singapore.
BDS,MDS, ITI Scholar
University of Zürich
Prosthodontist & Implantologist
Assistant Professor Maharashtra University of Health Sciences
Guest Lecturer – National University of Singapore
Reviewer- International Journal of Prosthodontics
Director of ITI Study Club Mumbai
Dr. Tabrez Lakha is a renowned Implantologist, he is the only Indian to receive advanced training in implantology from University of Zürich in Switzerland
Shifa Viweria
His explanation gives satisfaction n makes things look so easy ..His calmness n experience is incomparable with all the latest techniques..todays time u get dr who make u shell out money for unnecessary procedures but he will do only the required treatment without any hassle...
Abdul Moaeen Belgaumwala
I went for implant service and had a great 5 star experience based on the following points:- Very Professional Consulting, Step by step approach explained with timeline and without compromising or hurrying to complete the process, Detailed process explained at start itself, Check up and follow up for consultation or detailed explanation at every stage, Finances and payments explained at the start, Total hygiene observed even for Covid 19 situation or otherwise. Overall very professional handling and No surprises at all.
Tahera Shaikh
Doctor Tabrez is very well versed in his field of work. He was very patient,kind and has a gentle hand. Makes the patient feel very comfortable . I would highly recommend him to others
Firdos Gulroozi
I would like to thank Dr Tabrez and Dr Ameera for the fabulous experience. Visiting a dentist was always a nightmare for me due to which I had lost quite a few teeth and had badly infected teeth. I have got implants and caps and root canal treatment done from Dr Tabrez and Dr Ameera. I must say I had a smooth and comfortable experience. They explained the treatment procedure and costings before the treatment and were gentle and comforting throughout the treatment. Dr Ameera has a light and gentle touch. If you are looking for a painless experience then do visit them.
Do you need an expert advice for your condition?
Dental Implants – The Permanent Solution for your missing teeth
Simply reserve a time slot, walk in at the appointed time and get prioritized treatments at no extra cost.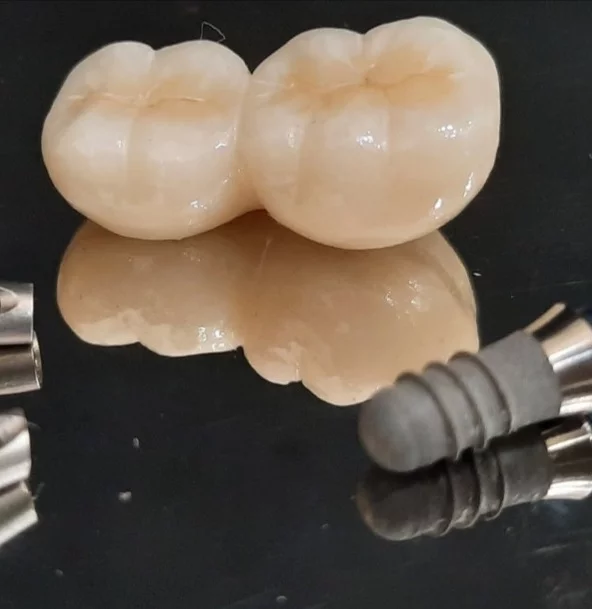 Dental Implants are commonly used to replace teeth. However, what matters the most is the type of implant used in your oral cavity for replacement of lost teeth.
"Our clinic has a track record of 99.4% Success rate"
We at Swiss Dental Aesthetics use one of the best implants available across the globe. Straumann implants are manufactured in Switzerland and have a very high success rate. Swiss Dental Aesthetics is considered to be one of the best Implant clinic in Mumbai 
Walkthrough to Implant Journey
Consultation , X rays & Measurements.
Implant Placement and temporary crowns
Final Caps and Instructions for maintenance of Implants.
ORIENTATION & CONSULTATION
FINAL MEASUREMENTS & CAPS